babygray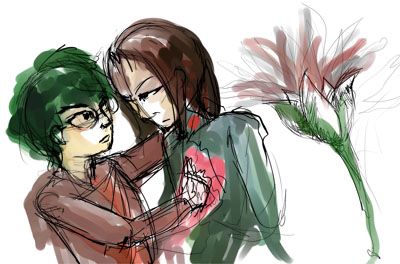 After wondering where the hell she went off to for the past month, my muse showed up, drunk on Snarry-a-Thon prompts and more than a little fighty. "OMG, I finally figured out how to do that police procedural, and I have the best idea for prompt --, yadda yadda yadda."

I, on the other hand, got so sick of waiting for her (and I've become so afraid of being a disappointment) that I've only been writing a lot of notes based on her ramblings. She mostly talks about location scouting for some photography, but she's insistent that I write, too. I, on the other hand, am still afraid of my writing and can't seem to put these ideas into actual prose.

Doodle tonight is me procrastinating. Will force myself to get at least a thousand words on "paper" before going to bed. I should get right on top of that if I want to go to bed before dawn...