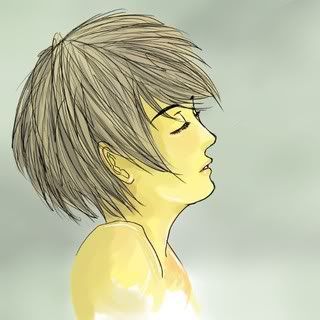 It's a rare thing for me to feel this good about myself, and in a few days, I'm probably look back and think that I was an idiot for being proud for such a dumb thing, but I'm feeling awesome.
You see that pic on the side there? I made it. And I am awesome.
(I posted a bigger version on deviantart, and you should check it out, because it still looks good bigger. ... Because I'm awesome.)
This week's webcam pic:
Link it up!
  It's... not the Joker, but I don't blame you if you get that vibe. I blame all the green.
Love and Peace! (And awesomeness for all!)