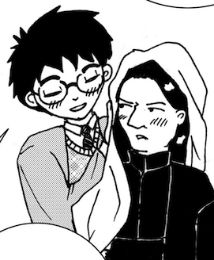 I didn't mean to spend my Saturday working on this comic, but I don't think I want to deal with my writing right now.
I finished the raincloud comics that I've been working on lately. I finished inking the first page and drew a rough version of the second page last night. I spent this afternoon inking the second page, and the evening tweaking it in Photoshop.
Page one: [
Link
]
Page two: [
Link
]
... Now, to put all that effort into the writing I've been avoiding...