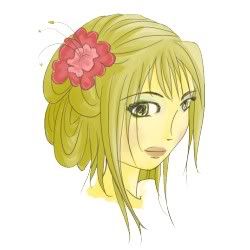 ... I haven't posted the last... 5? 6? webcam doodles, so I'm posting them now, under the magical cut thing. The one from this week you can see on the left. Another try with the IllustStudio that. The rest were done mostly with CGIllust, with a bit of Photoshop here and there. Mostly a little.
... that's a bit of an oxymoron there...
( Gintoki, Snarry, and some cute girls... wait, that's not a girl, that Duo Maxwell! )
Love and Peace!