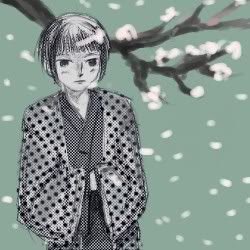 I was too busy going to drinking parties last night and finishing a fanfic chapter today to do this on time, but it's done, and I'm awesome.
It was
supposed
to have been a bit of fanart for National Foundation Day on Thurs, but nothing was coming along that day. So, whatever.
Level up version: [
Here
]
Finished that fanfic chapter, by the way. I'll edit it later this week, I guess.
Love and peace!